Goods & Services Tax (GST) applies to all Indian service providers (including freelancers), traders and manufacturers. 
Benefits of GST Registration
Consultation plus booking charges 
Have queries? Talk to an expert
GST Registration Online - An Overview
In recent times the structure of One Person Company (OPC) came into existence as a refinement of the structure of Sole Proprietorship firm. In an OPC, a single director acquires full authority over the organization accordingly, limiting his/her risk towards his commitments to the entity. Accordingly, the said individual will be the director as well as Sole Shareholder as well (A nominee is available but has no authority over director). Likewise, there will be ESOP's available for employees to contibute into equity funding as well. Moreover, on the off chance that an OPC has a turnover of ₹2 crores threefold years continuously in succession and over or gets a settled up asset of ₹50 lakh and over, it must be changed over to a Public Limited Company or Private Limited Company in six months or less.
Every product goes through multiple stages along the supply chain, which includes the purchasing of raw materials, manufacturing, sale to the wholesaler, selling to the retailer and then the final sale to the consumer. Interestingly, GST will be levied on all of these 3 stages. Let's say if a product is produced in West Bengal but is being consumed in Uttar Pradesh, the entire revenue will go to Uttar Pradesh.
Also, taxpayers with a turnover of less than Rs.1.5 crore can choose composition scheme to get rid of tedious GST formalities and pay GST at a fixed rate of turnover.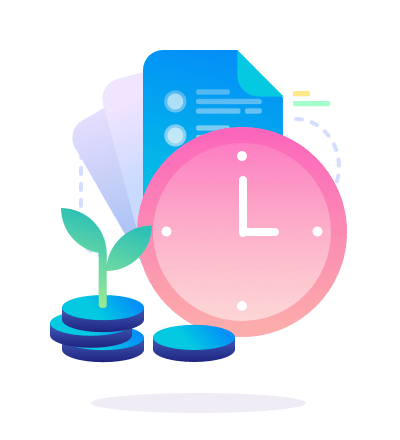 Who Should Buy
What are the components of GST?
GST will have 3 tax components, which includes a central component (Central Goods and Services Tax or CGST) and a state component (State Goods and Services Tax or SGST) where centre and state will levy GST on all entities, i.e. when a transaction happens within a state. Inter-state transactions will attract the Integrated Goods and Services Tax (IGST), to be levied by the centre, i.e. when a transaction happens one state to another.
What is the input tax credit?
Input tax credit lets you reduce your tax you have already paid on inputs and pay the remaining amount at the time of paying tax.
You pay taxes on the purchase when a product is purchased from a registered seller, and when you sell the product, you too collect the tax. With input credit, you can adjust the taxes paid at the time of purchase with the amount of tax on sales (output tax) and pay the balance liability of tax, i.e. tax on sale minus tax on the purchase.
Who needs a GST Registration?
Every business or corporation that are involved in the buying and selling and good of services have to register for GST. It is mandatory for companies whose turnover is more than Rs.20 lakhs (for supply of services) and Rs. 40 lakhs ( for supply of goods) yearly to register for a GST.
All businesses making interstate outward supplies of goods have to register for a GST too. The same applies to businesses making taxable supplies on behalf of other taxable persons, example Agents and Brokers.
Also, as per the recent notification, e-commerce sellers/aggregators need not register if total sales are less than Rs.20 lakhs.
What are the GST tax rates?
Check out the GST calculator which comes in handy to calculate the Goods and Service Tax using different slabs.
Mandatory documents for Online GST registration
The list of documents required for registration of GST for various business are as follows:
The following can be shown as proof of address of a director:-
Add what works as identity proof, One can use a PAN Card, Aadhar Card as identity proof. For address proof, any of the director's can show their voters ID, passport, telephone bill, electricity bill and telephone bill.
I have been opting YourWorc platform from last 2 years. My experience with them is very good and highly responsive.
I have just incorporated a company with the help of YourWorc, Every step of servicing was smooth and helpful, I never face a single issue from their side.
It was am amazing journey with YourWorc. I am impressed, the way team has chased me and guiding me on completing my documentation was extreme.

Served more than 5000 customers  with our service and have received positive feedback from them

More than 1000 project has been completed successfully with the acceptance criteria being met . We deliver what we promise

you will get professional service at an affordable price

All your service will be provided in a short interval of time with high accuracy

Queries will get sorted within 24 hours
Frequently Asked Question
Have queries? Talk to an expert