First impressions do matter. We cannot stress this point enough and nowadays if you don't have a strong web presence, you're holding yourself and your brand back.
Your Trusted Designer Partner
Web design is what creates the overall look and feel when you're creating a website. It is the process of planning and building the elements of your website for example from structure and layout to images, graphics, fonts and colors . Web design has numerous components that work together to create the finished experience of a website that includes graphic, user experience design, interface design etc.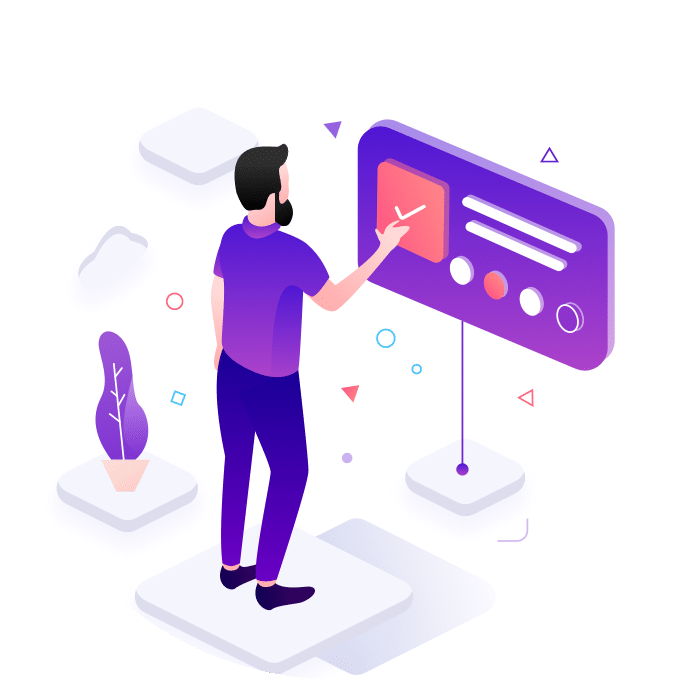 Web design is a quickly growing industry, as digital media has become part of everyone's lives and people depend on the web for their communications, information,  social life, and many more. It involves all aspects of the design and functioning of websites.
And a Web Designer help take your ideas and turn them into a model that shows what your future website will look like. They handle the creative part of designing a website. Our team of Web designers at YOURWORC  is both creative and technically inclined which  help build or redesign websites. Our team understands what it takes to make a website functional and easy to use, and also know what is needed to make a website aesthetically appealing to the user.

Our full focus is to design user friendly and ease of access

Redesigning old websites with very modern tools

We can customize the entire website on demand

Designs lead generation pages from where you can increase sales
We have a team of highly skilled designers who design the most sophisticated and stylish websites that have a great user interfaces .We carefully listen to our client's objectives and incorporate them into the design process. Our teams are accustomed to creating diverse forms of websites that are highly functional be it a single static page or a heavy loaded e-commerce website.
We at YOUR WORC remain connected to the client to know there requirements and implement that in the most beautifully possible way. They use aesthetic aspect and create the whole personality of the website. In addition to that the usability of the website is always considered a priority and hence the pages created are used by the target market easily.
5 easy steps to get your business online
Join hands with the leading tech enabled platform to get your dream come true with intuitive designs & development with the help of our experienced professionals

Discover
Applying in-depth research to challenge assumptions at every turn

Plan
Our planning team will draft a chart of complete execution
Design
We embrace the joy in creating something unique that is easy for end users
Testing
We take an iterative approach to both our work and our practice
Launch
Get your your project ready for launch in market
Frequently Asked Question